Shenzhen Aurora Technology Limited
E-Mail:info@aurora-grow.com
TEL:+86-755-82682990
Address:Aurora Building,HuaXia Yuan Industrial Park, Tongfu Rd,Pingdi, LonggangDistrict, Shenzhen,GuangDong, China
100W Led Grow Light Highbay Round Shape For Indoor Plant Grow
100W Led Grow Light Highbay Round Shape For Indoor Plant Grow
Model NO. AG-1000E
Price:US $ 13.00-20.00 / piece
Minimum order quantity:1 piece
Accept Min order:No
Supply Ability:5000 piece / Month
Country of Origin:Guangdong,China
Stock Time:15 Days
Product Description
About this item
High-efficiency full-spectrum plant growth lights: Using high-quality LED chips, warm white 3000-3200K, white light 4700-5350K, red light 660nm, promote plant photosynthesis and growth, increase yield, and provide the light and temperature required for plant growth.
Simple structure and convenient to use: Just simply hang the plant growth lights, and adjust the hanging height according to the growth needs of the plants. Plug it in and it's ready to use. No frequent maintenance required.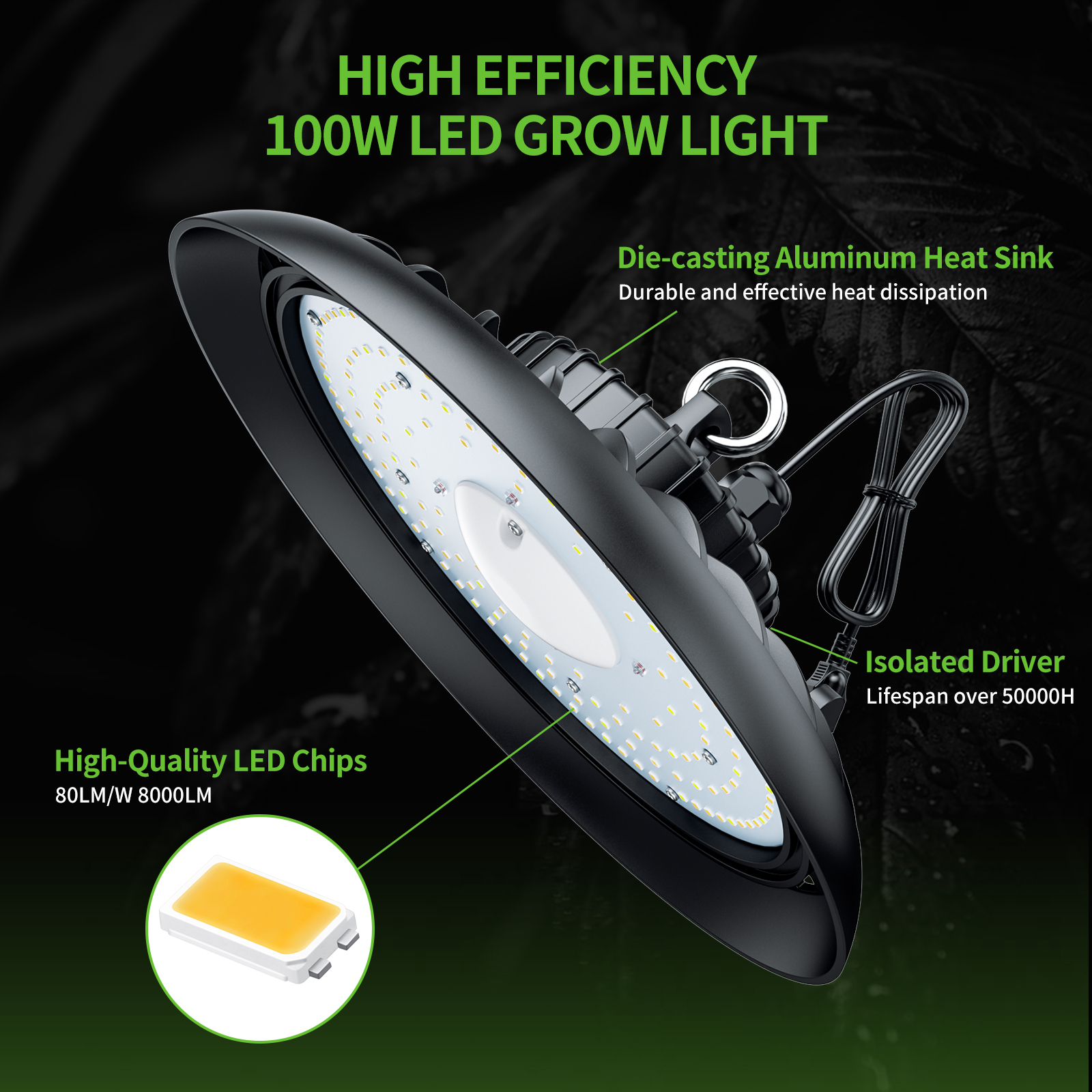 Wide lighting angle: This plant growing light is designed with 120-degree wide-angle lighting, covering a larger area. In the effective coverage area, LED chips and PPFD are distributed more evenly, and the light received by the plants is more uniform.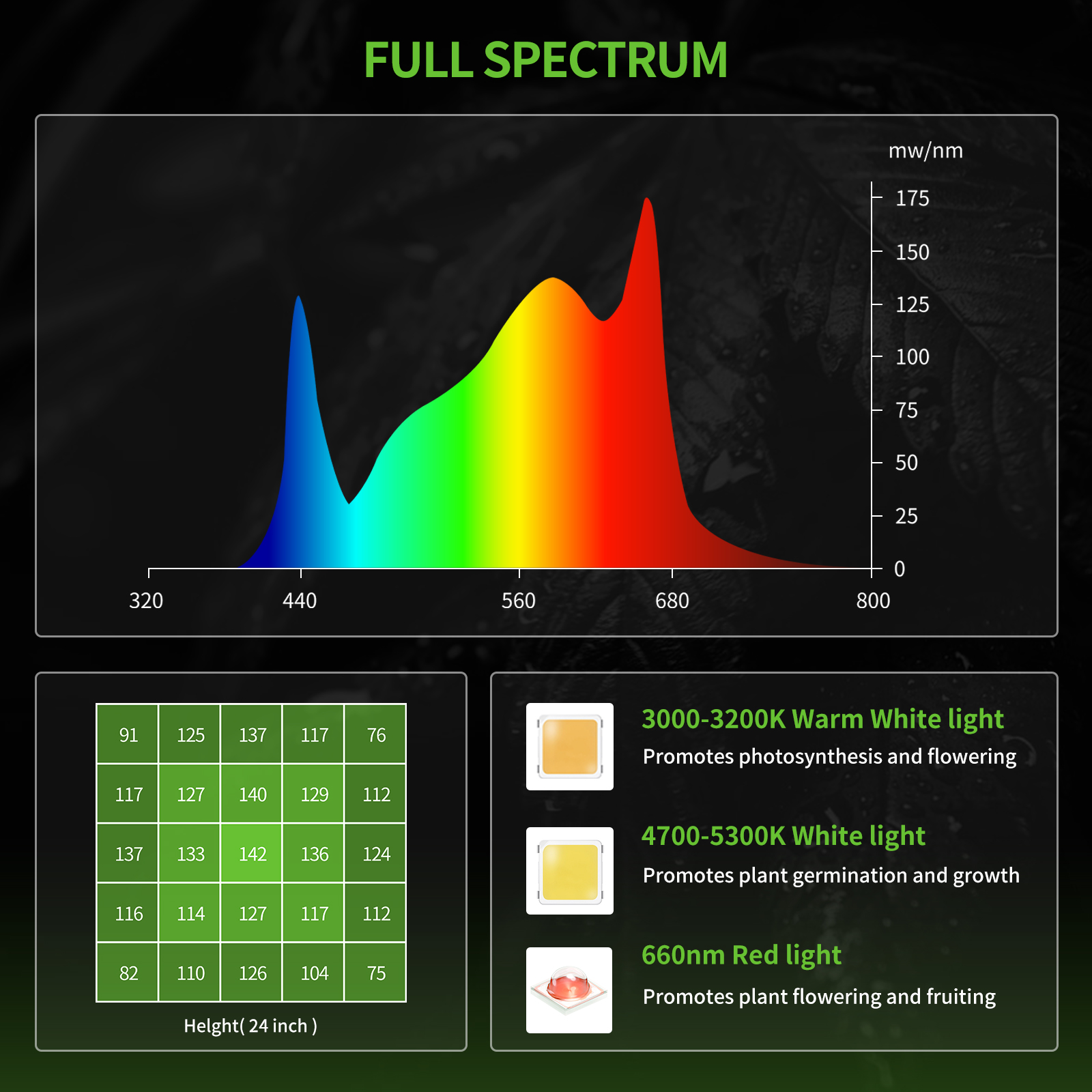 Efficient heat dissipation system: Die-casting aluminum shell, designed heat dissipation structure on the back, effective heat dissipation is increased by 30%, lamps are more durable, LED surface is covered with three-proof paint, waterproof, dustproof and corrosion-resistant, light transmittance up to 96%, long life Up to 50,000 hours.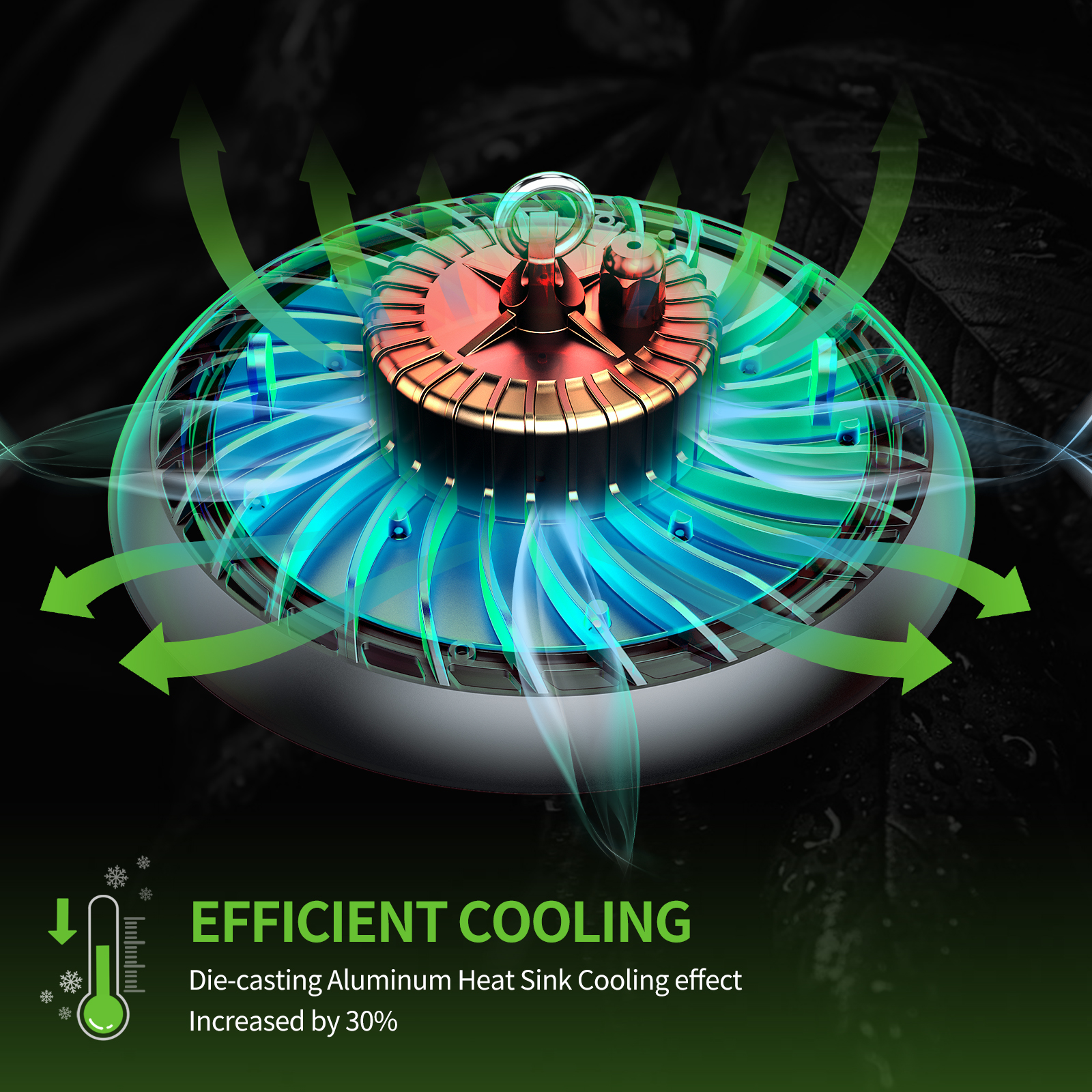 Wide Application: Widely used in greenhouses, plant factories, greenhouse breeding, flower breeding, indoor gardens, farms, potted plants, etc., for the cultivation of various plants, vegetables and flowers.